Unsecured credits
Receive a credit in the amountup to KGS 300,000at Optima Bank for any purpose without collateral and guarantor.

without collateral and guarantors

Possibility to choose
the date of monthly payments

Only for the citizens of Kyrgyzstan,
persons no younger than 21 years old
Credits for any purposes: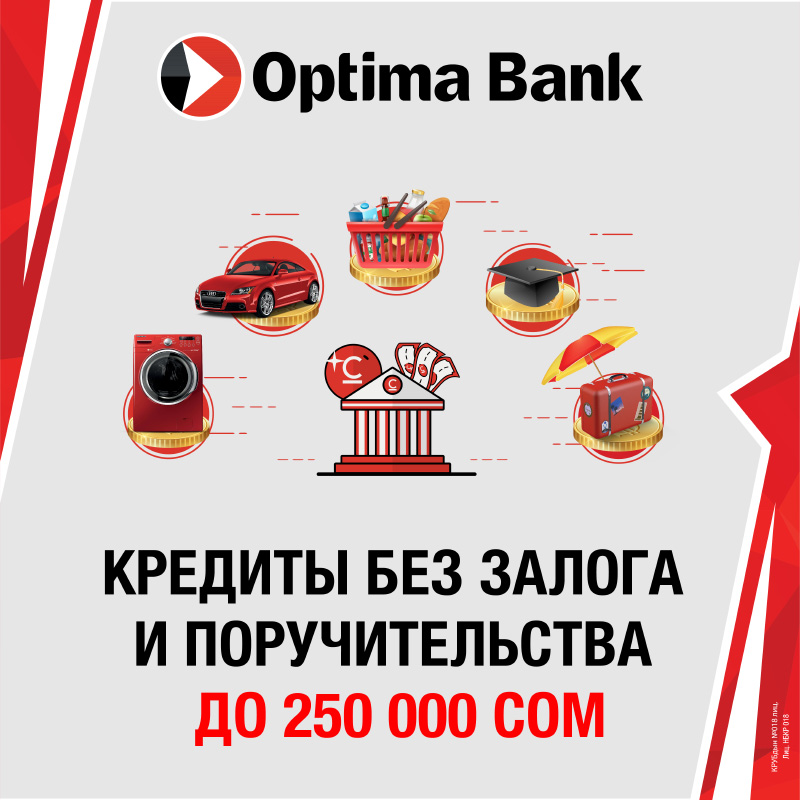 to purchase a car, durable goods (furniture, household and electronic appliances)
to repair residential buildings and apartments
to insulate residential/commercial premises
to provide material assistance to relatives
to relax
to repay private credit
other goals
Necessary documents:
Amount:
You can preliminarily calculate the effective annual interest rate using the Credit Calculator.
You can also fill in a Credit Application and a Bank employee will contact you.