Online shopping
By purchasing a VISA payment card from "Optima Bank" OJSC you will be enabled to make shopping and payments in trading floors Amazon, Ebay, TaoBao, Aliexpress and other online stores around the world as well as in Apple Store, Google Play, book hotel rooms through Internet*
To make payments in online stores using a card, you need to write application in any service point of the "Optima Bank" OJSC and get Internet purchase access connected. Each card will be individually provided with access to Internet.
Online shopping from "Optima Bank" OJSC is:
safe;
reliable;
twenty-four-hour help in any situations;
To make online shopping it is convenient to use a multicurrency card from "Optima Bank" OJSC, which is opened in four currencies (KGS, USD Euro, Rouble), no exchange rate differences will be among them upon shopping
Make pleasant shopping using a multicurrency card from "Optima Bank" OJSC.
How can payments be made in online stores by using a card:
Get online shopping access connected;
Before you confirm shopping check if data and purchase sum are correctly written in the seller's website.
We advise you to make shopping in those online stores that have Verified by Visa logos on their pages, which stands for safe purchase system.
Make settlements for shopping, input correct data:
Name and surname of a cardholder;
Card number;
Card expiration date;
CVV code (three-digit number, see the reverse side).
When can shopping be failed?
You do not receive 3D Secure password as you specified inactive telephone number in the Bank's database;
The card has not been provided with online shopping access;
There are insufficient funds in account;
Limit of purchase transactions by the card is inadequate;
The card is expired (see front face of the card);
Shopping cannot be committed because of restrictions set by a Seller/Bank (for instance, cards issued in a certain country and of a certain type are not accepted)
We recommend that you should check if used software matches as well as settings and cache memory of Internet browser.
Twenty-four-hour Contact Center is ready to help you at any time of day and solve any issues that may arise when making Internet payments:
(312) 90 59 59, 0- 800-100-00-00* (toll free from all fixed-line phones of "Kyrgyztelecom" OJSC).
Short number for Beeline network users: 1001 (toll free), for Megacom network users: * 1001 (toll free)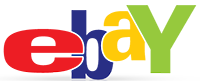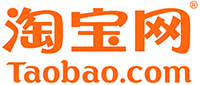 ---
* кроме VISA ELECTRON/VISA Instant.